The Holidays are behind us and the New Year brings us a fresh new start!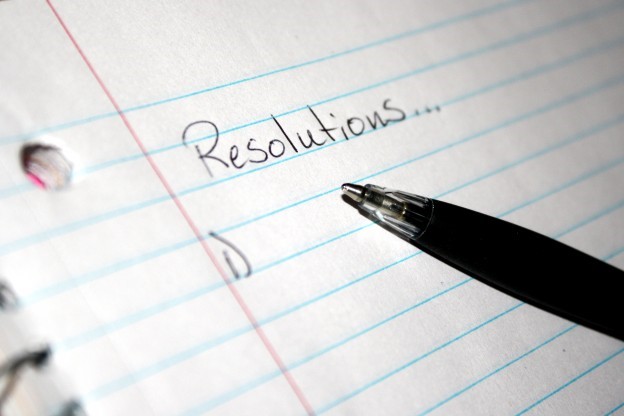 For many that means making New Year's resolutions. Sadly, studies show that 80% of people will have failed at keeping their resolutions by the end of January, and only 8% will keep their resolutions through the year.
I think our failure to make and keep resolutions stems from two factors: 1) some of our resolutions are not God's will for our lives, and 2) we try to keep our resolutions through our own power!
Jonathan Edwards (the pastor from the 1700's, not the seagull) established some 70 resolutions, not for just a year, but for his life. His resolutions covered such things as his life mission, good works, relationships, character, spiritual life, and even time management. The opening line of his list of resolutions reads, "Being sensible that I am unable to do anything without God's help, I do humbly entreat him by his grace to enable me to keep these Resolutions, so far as they are agreeable to his will, for Christ's sake."
Edwards recognized that his resolutions needed to be in God's will, and he needed God's power to keep them! Here's Edwards first resolution, "Resolved, that I will do whatsoever I think to be most to God's glory, and my own good, profit and pleasure, in the whole of my duration, without any consideration of the time, whether now, or never so many myriad's of ages hence. Resolved to do whatever I think to be my duty and most for the good and advantage of mankind in general. Resolved to do this, whatever difficulties I meet with, how many and how great soever."
God does have a plan for your life and His plan is perfect, "For I know the plans I have for you," declares the Lord, "plans to prosper you and not to harm you, plans to give you hope and a future" Jeremiah 29:11.
If you have been frustrated in the past by making resolutions you didn't keep, make this the year that you seek God's perfect will for your life, and then like Edwards, make your resolutions, resolutions for life.
Join the Conversation
As always questions and comments are welcome! Have you struggled with New Year's resolutions? If you were successful with a resolution what do you attributed your success to?
Category: Personal Development | Priorities