We have an important decision to make, each and every day. Will we be slaves to the world or to God? What does it even mean to be a slave to the world?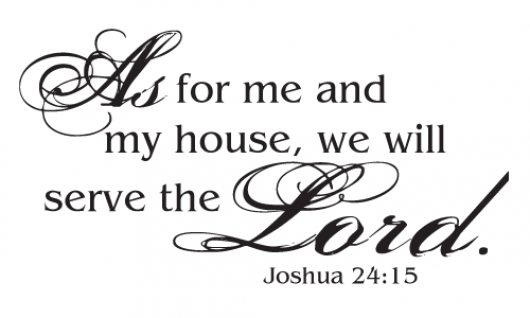 The Bible recounts the story in Exodus where Moses tells god-Pharaoh to let the Israelite people go so that they might "serve" (ʿavad) Yahweh instead (Exodus 3:12; 4:23; 7:16). This act of service is taken by faith as a worshiper of God.
The Hebrew here for "serve" is ʿavad (Ex. 1:13–14), and it refers to slave labor. The making of bricks was very difficult: straw needed to be gathered and chopped, water and straw that was hauled to the site were mixed with the clay. The bricks were formed by hand or in molds, and left to dry in the desert sun. Workers would be wet and muddy all the time. The Bible describes this severe oppression as "slavery."
 12  He said, "But I will be with you, and this shall be the sign for you, that I have sent you: when you have brought the people out of Egypt, you shall serve God on this mountain." Exodus 3:12 (ESV)
13  So they ruthlessly made the people of Israel work as slaves 14  and made their lives bitter with hard service, in mortar and brick, and in all kinds of work in the field. In all their work they ruthlessly made them work as slaves.  (Exodus 1:13-14 ESV)
22  Then you shall say to Pharaoh, 'Thus says the LORD, Israel is my firstborn son, 23  and I say to you, "Let my son go that he may serve me." If you refuse to let him go, behold, I will kill your firstborn son.'" (Exodus 4:22-23 ESV)
16  And you shall say to him, 'The LORD, the God of the Hebrews, sent me to you, saying, "Let my people go, that they may serve me in the wilderness." But so far, you have not obeyed. (Exodus 7:16 ESV)
There is a play on the word ʿavad. It can mean being bound as a slave (as in Exodus 1:13-14), or bound to serve as a worshiper (as in Ex 3:12; Ex 4:22-23; Ex 7:16). So the question for the Israelites was, "Whom will we ʿavad: god-Pharaoh as slaves or God-Yahweh as worshipers?"
Application
The question remains the same for the world and us as believers today. Will we be slaves to the world or to God? Can you be consistent in serving God both at work and at home? As for me and my house, we will serve the Lord (Joshua 24:15)!
Join the Conversation!
As always questions and comments are welcome. Do you see consistency in your service to God both at work and at home? Is it harder to serve the Lord at work due to the pressures of a secular marketplace?