In our results-oriented western culture, we tend to be a competitive bunch—we like to win! A common saying among those in professional sports and business is, "second place is the first loser." But in God's plan, we need to, and should want to be, second!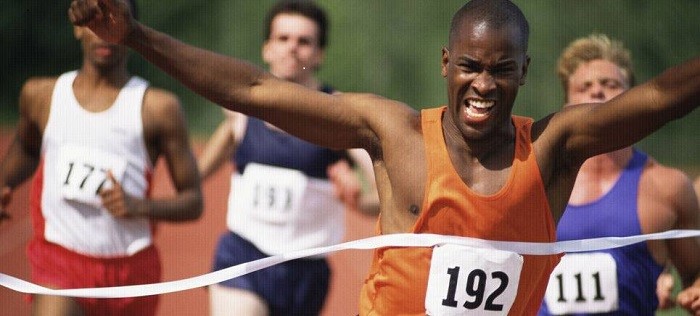 On several occasions, Jesus called specific people with the invitation to "follow me." When teaching the disciples Jesus said, "If anyone desires to come after Me, let him deny himself, and take up his cross, and follow Me" (Matthew 16:24). Have you ever thought about what it means to "come after" Jesus? Have you thought about what it means "to follow" Jesus?
Simply put to "come after" or "to follow" implies that we are putting God first, and if we are putting God first then where are we? We're behind him! We're in second place!
Writing to the Ephesians, Paul says Jesus is "able to do exceedingly abundantly above all that we ask or think, according to the power that works in us" (Ephesians 3:20). God has the power to do "exceedingly, abundantly" more than all that we ask or even think!
If you accept God's power, the safest place for us to be is behind Him, and the most dangerous place for us to be is before Him! When we are behind Christ, when we are following Him, when we allow Him to go before us, He will make provision for us.  When we go before God we are working on our own power, not His!
The benefit of being second behind Christ is we have an all-powerful God going before us who is making provision for us. The safest place to be is being second to Christ—put Him first always in everything!
Join the Conversation!
As always questions and comments are welcome. Have you found yourself putting God second in any areas of your life?
Category: Personal Development | Dependence on God