God equips, enables, and encourages, us for His service. God does not ask us to do what He has not Equipped, Enabled, and Encouraged us to do!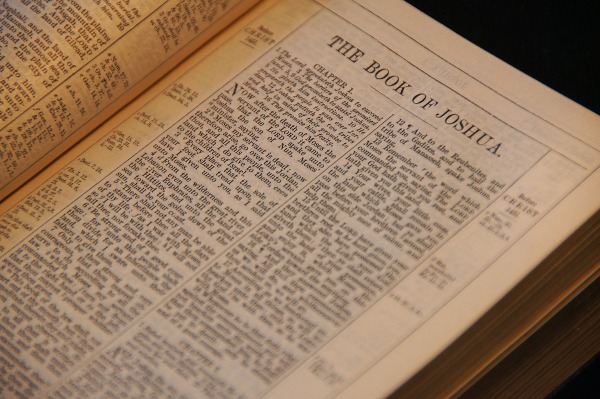 A quick look at Joshua 1 demonstrates God equipping, enabling, and encouraging Joshua for the work that lies ahead.
1) Equipping. Joshua was among the twelve that were selected to spy out the land of Canaan, and along with Caleb were the only two that recommended conquering the land.  Joshua became a military commander, leading the Israelites on to many great victories. All this time, God was equipping him to do the specific work He had planned: to lead the nation Israel into the Promised Land.
2) Enabling. God enabled Joshua's victory. Three times God told Joshua to "be strong and courageous" (v 6, 7, 18). The key to victory came from God's power as Joshua led the Israelites by faith. Joshua's name meant, "Jehovah is salvation," so as long as Joshua and the people remembered that God is the source of their power and their salvation they would succeed in all that God gave them to do.
3) Encouraging. God appointed Joshua as the new leader of the nation Israel after Moses died. This is an enormous task of great responsibility. God encouraged Joshua with a promise of success (v6), and His continual presence (v9):
6  "Be strong and courageous, for you shall give this people possession of the land which I swore to their fathers to give them. Joshua 1:6 (NASB)
9  "Have I not commanded you? Be strong and courageous! Do not tremble or be dismayed, for the LORD your God is with you wherever you go." Joshua 1:9 (NASB)
 Application
If you are in the workplace you are in ministry. Your pastor has an hour or so once a week to impact people with the truth of God's Word, but His soldiers in the workplace have 40-60 hours per week in which their example for God stands before men. I believe every workplace is an opportunity for ministry and believe that God has equipped you for that service. And if you will, by faith, engage in that service God will encourage and enable you to serve Him.
What has God equipped you to do in the workplace to serve Him? Are you doing it? If not, what is holding you back?
 Join the Conversation!
As always questions and comments are welcome. What barriers have you encountered in workplace ministry? What success have you had?
Category: Relationships | Encouragement