We live in a fast-paced, complicated world. It was less so for our parents, and will be more so for our children. Every generation has unique struggles that it must face. Our forefathers settled wild territories and lived off the land. It was a physically demanding life. Our parents lived through world wars and severe economic depressions. Ours is a world of amazing technological advancement and massive social change.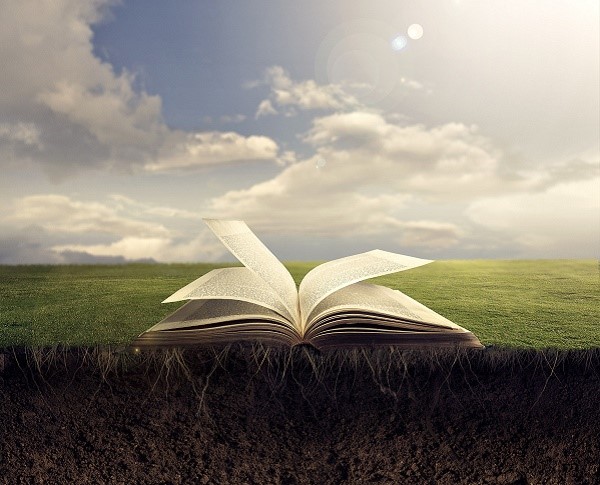 Throughout the ages certain men and women have risen to the challenge, they faced mountainous obstacles, and not only survived but flourished. How did they do it? What knowledge did these successful people possess that kept them from failing like so many others?
Author Stephen Covey wrote about the answer in his books, The Seven Habits of Highly Effective People, First Things First, and Principle-Centered Leadership. Dr. John Trent wrote about it in his book, Lifemapping, as did Kent Hughes in his book, Disciplines of a Godly Man.
But as good as these authors and their books are, there is an older book that has even better answers. The way to gain satisfaction from the life God has given you is to live by His principles and with His wisdom. You've no doubt heard the phrase, "The hurrieder I go the behinder I get!" Life is like that. It's easy to get so busy that we take our eye off of what is really important.
The key to living productively is to understand God's principles for our lives.
1) Self-Esteem
Know that you are a unique creation, and that God has gifted you with special gifts and talents. You have a special set of skills and attributes. You have a unique contribution to make to the world. Jeremiah 1:5, "Before I formed you in the womb I knew you, before you were born I set you apart."
2) Courage
Know that God always stands beside you to help you in times of trouble. Risk does not frighten you because your strength comes from God. Psalms 27:1-3, "The LORD is my light and my salvation—whom shall I fear? The LORD is the stronghold of my life—of whom shall I be afraid? When evil men advance against me to devour my flesh, when my enemies and my foes attack me, they will stumble and fall. Though an army besiege me, my heart will not fear; though war break out against me, even then will I be confident."
3) Stress Management
Know that God intends for you to balance your life between work, family, community, and your church. You have learned to not let discontentment become a major distraction to achieving your goals. Philippians 4:12-13, "I know what it is to be in need, and I know what it is to have plenty. I have learned the secret of being content in any and every situation, whether well fed or hungry, whether living in plenty or in want. I can do everything through him who gives me strength."
4) Motivation
Know that you must take initiative, accept responsibility for your own actions, and help others realize their dreams. You can take initiative and work diligently without being closely supervised. Colossians 3:22, "Slaves, obey your earthly masters in everything; and do it, not only when their eye is on you and to win their favor, but with sincerity of heart and reverence."
5) Communication
Know that learning is a process not an end. Ask questions to insure understanding, and listen to the wisdom of others. You express your ideas clearly and precisely, truthfully, and avoid deceitful wicked conversation. Proverbs 8:6-8, "Listen, for I have worthy things to say; I open my lips to speak what is right. My mouth speaks what is true, for my lips detest wickedness. All the words of my mouth are just; none of them is crooked or perverse."
6) Relationships
Know that it is important to submit to authority, to mind your own business, and to respect people different than you. You accept the authority of your leaders. Hebrews 13:17, "Obey your leaders and submit to their authority. They keep watch over you as men who must give an account. Obey them so that their work will be a joy, not a burden, for that would be of no advantage to you."
7) Creativity
Know that a sense of humor is important, learn how to dream, and think with an open mind. You know how to dream God-sized dreams. Proverbs 29:18, "Where there is no vision, the people perish: but he that keepeth the law, happy is he." (KJV)
8) Effectiveness
Know that you are responsible for your attitude, strive to do quality work as you continually improve. Be a team player. You know that whatever you lay your hand to you will strive to do your best. Colossians 3:23, "Whatever you do, work at it with all your heart, as working for the Lord, not for men."
9) Spiritual
Develop a personal relationship with Jesus Christ, read and study the Bible, pray regularly, and associate with other believers. You know that a personal relationship with Jesus is the most important relationship in your life. John 3:16, "For God so loved the world that he gave his one and only Son, that whoever believes in him shall not perish but have eternal life."
Application
The Bible is our "owner's manual." It tells us everything we need to know about managing our lives and it is just as relevant for us today as the day it was first written. Contained in this wonderful book are thousands of God's promises. They are building blocks of reason, understanding, and wisdom.
There is no situation that we face today that God has not provided an answer for in His word. He knows about the difficulties of running a business in today's world because he has faced every temptation common to man. Do you struggle with your personal life? There is help for you in His word. Why struggle with man's wisdom when you have access to the wisdom of God? Go exploring in the Bible, you'll discover God's building blocks for your life!
Bonus Whitepaper
In this discussion, we have looked at Nine Keys to Living Productively. In the Bonus whitepaper, I go into more depth for each of the nine keys and examine a total of 50 characteristics that support these nine keys. Additionally, the bonus whitepaper also includes some great quotes in the Words to Ponder section and some meeting notes to help you work through your personal action plan for living productively based on God's wisdom and life principles.
Download the bonus whitepaper by unlocking the content below:
Join the Conversation
As always questions and comments are welcome. Which of the nine keys to living productively do you struggle with the most? What are you doing about it?
Category: Personal Development | Character