Does God really have a purpose for each of us? And if so, what is it? We've probably all wondered this ourselves, and most of us have probably had the question asked of us at one time or another, in one form or another.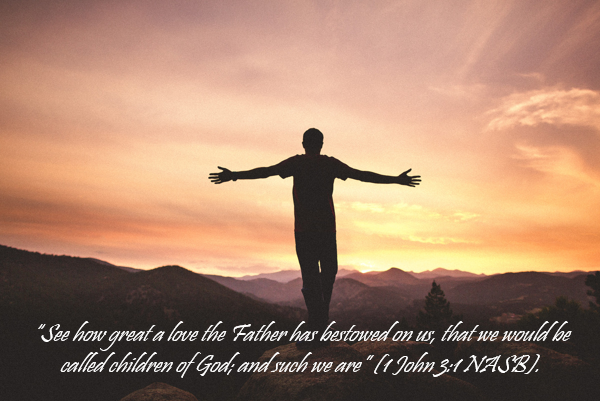 I admit, at first, it seems this question is a bit off the usual topic of leadership in the marketplace, but it is such an important, universal question I think it deserves some attention. Plus, I think by the time you finish reading this article you'll agree it really does fit as a topic for us as leaders in the marketplace!
Thanks to Marcin K. from Poland for sending me this question, "Does God really have a purpose for each of us?" If you have a question you would like me to address in a future blog, you can write me at ron@ronkelleher.com.
Let's start answering this question at the most basic level, by asking the question, "Does God have a purpose for man and if so, what is it?"
Does God have a Purpose for Mankind?
God created the world and everything in the world.
"For every beast of the forest is Mine, The cattle on a thousand hills. I know every bird of the mountains, And everything that moves in the field is Mine. If I were hungry I would not tell you, For the world is Mine, and all it contains" Psalm 50:10-12 NASB).
 "Who has given to Me that I should repay him? Whatever is under the whole heaven is Mine" (Job 41:11 NASB). 
God did not create us because He was lonely, or because He needed us.
"The God who made the world and all things in it, since He is Lord of heaven and earth, does not dwell in temples made with hands, nor is He served by human hands, as though He needed anything, since He Himself gives to all people life and breath and all things" (Acts 17:24-25 NASB). 
Rather, God created us for His glory.
"…everyone called by My name and created for My glory. I have formed him; indeed, I have made him" (Isaiah 43:7 HCSB). 
God rejoices in us.
"For as a young man marries a young woman, so your sons will marry you; and as a groom rejoices over ⌊his⌋ bride, so your God will rejoice over you" (Isaiah 62:5 (HCSB). 
We are part of God's family.
"See how great a love the Father has bestowed on us, that we would be called children of God; and such we are" (1 John 3:1 NASB).
"So then you are no longer strangers and aliens, but you are fellow citizens with the saints, and are of God's household" (Ephesians 2:19 NASB).
To summarize, God created the world and everything in it. As Creator, He "owns" all of creation. God does not need man, but created man for His glory, He rejoices over mankind, and we are part of God's family! Man's ultimate purpose then is to glorify God, in all ways, in all things, because He is our Creator!
Now that we established mankind's overall purpose to glorify God, let's take a more close-up view to consider our purpose as individuals in God's kingdom.
Does God have a Purpose for us as Individuals?
God wants us to be like Him.
"Do not conform any longer to the pattern of this world, but be transformed by the renewing of your mind. Then you will be able to test and approve what God's will is–his good, pleasing and perfect will" (Romans 12:2 NIV).
God created each of us as unique individuals.
"For you created my inmost being; you knit me together in my mother's womb" (Psalm 139:13 NIV).
God created each of us for a specific purpose
"For we are God's workmanship, created in Christ Jesus to do good works, which God prepared in advance for us to do" (Ephesians 2:10 NIV). 
God enabled us to fulfill our specific purpose by giving us specials skills.
"We have different gifts, according to the grace given us. If a man's gift is prophesying, let him use it in proportion to his faith. If it is serving, let him serve; if it is teaching, let him teach; if it is encouraging, let him encourage; if it is contributing to the needs of others, let him give generously; if it is leadership, let him govern diligently; if it is showing mercy, let him do it cheerfully" (Romans 12:6-8 NIV). 
God blesses us when we do what He has called us to do.
"Now that you know these things, you will be blessed if you do them" (John 13:17 NIV). 
To summarize, God wants us to become less and less like the world and more and more like Him. God created each of us unique, with unique sets of DNA. There is no other you that has ever been, or ever will be created. Knowing our unique make-up, God prepared in advance works that only we could do. God gave each of us specials gifts and talents that He expects us to use to do the work He has specifically gifted us to do. Once we know what God expects of us, and the work He wants us to do, He promised to bless us when we do what He has called and gifted us to do.
Application
Now the remaining question some of you might be asking is, "But what is God's specific plan for ME!" That question is well beyond the scope of a short article like this one so I suggest you review a couple of great resources that will help you discover God's specific plan for you:
The Purpose Driven Life – What on Earth am I Here For? By Rick Warren
S.H.A.P.E. Finding and Fulfilling Your Unique Purpose for Life by Erik Rees and Rick Warren
Join the Conversation
As always questions and comments are welcome. Do you ever have trouble accepting God's overall purpose for mankind? Do you struggle with the idea that God has adopted us into His family? Do you see God's plan for you as an individual play out in the gifts and talents He has given you? Most important, are you doing what God has uniquely gifted you to do?
I'd love your help. This blog is read primarily because people like you share it with friends. Would you share it by pressing one of the share buttons below?
Category: Personal Development | Dependence on God