I don't need a job, I need a purpose! That's what the young technician said as she scratched my back with a couple dozen allergens to test me for any significant allergic reactions.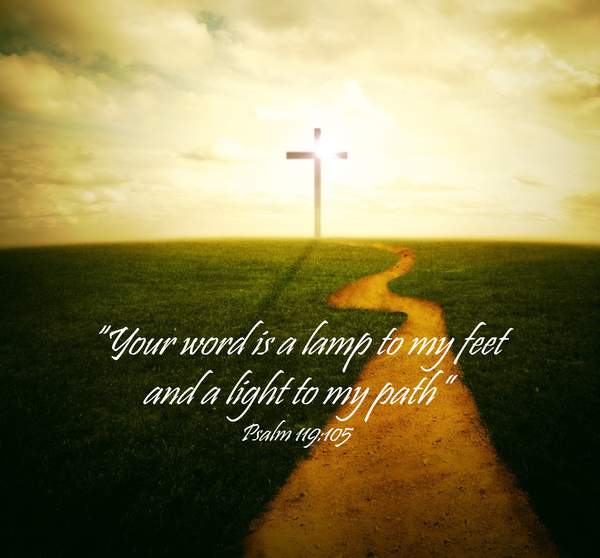 Perhaps you've felt the same way at times. I know I've felt that way myself several times during my career. Yes, I have a great job, and I like what I am doing, but there's this nagging feeling in my heart that I should be doing more with my life, that there is a higher calling, a greater purpose that I should be fulfilling.
Paul, writing to the Corinthians said that they should lead the lives God had assigned them, and to which God had called them.
17  Only let each person lead the life that the Lord has assigned to him, and to which God has called him. 21  Were you a bondservant when called? Do not be concerned about it. (But if you can gain your freedom, avail yourself of the opportunity.) 24  So, brothers, in whatever condition each was called, there let him remain with God. (1 Corinthians 7:17, 21, 24 ESV)
In other words, we should be serving God regardless of our position in life or our careers. We should not wait to serve God until we are in a different stage of life, or in a different job. So, if we should be serving God right now, how can we know what it is God wants us to do?
Five steps to help you determine God's purpose for your life
1) Build your relationship with God. We get to know and understand our spouses and close friends by spending time with them. To build our relationship with God, to know and understand God, we need to spend time with Him. Spend time reading His word, and in prayer. Listen to what God has for you during these times of study and prayer.
"Your word is a lamp to my feet and a light to my path" (Psalm 119:105).
"do not be anxious about anything, but in everything by prayer and supplication with thanksgiving let your requests be made known to God" (Philippians 4:6).
2) Trust God and surrender to Him. We must trust God and His perfect plan for our lives, and in trusting Him we must surrender our will to His. It is only when we trust and surrender that God will direct us to His plan for our lives.
"Trust in the LORD with all your heart, and do not lean on your own understanding. In all your ways acknowledge him, and he will make straight your paths" (Proverbs 3:5-6).
3) Know your spiritual gifts. God gives each of His children spiritual gifts to use for the edification of the body of Christ. We need to know what our spiritual gifts are, and then determine how God would have us use them (see Romans 12, 1 Corinthians 12, and Ephesians 4 for lists of spiritual gifts).
"But one and the same Spirit works all these things, distributing to each one individually just as He wills" (1 Corinthians 12:11).
As each has received a gift, use it to serve one another, as good stewards of God's varied grace" (1 Peter 4:10).
4) Leverage your experiences. God does not waste our experiences. Often the greatest purpose we have in life comes out of our own life experiences: a busy entrepreneur understands the challenges faced by entrepreneurs, an executive understands the challenges faced by other executives, women in the marketplace understand the challenges faced by other women in the marketplace. Our experiences combined with our spiritual gifts give us unique abilities to minister to the body of Christ.
[He] comforts us in all our affliction, so that we may be able to comfort those who are in any affliction, with the comfort with which we ourselves are comforted by God" (2 Corinthians 1:3).
5) Consider your passions. What do you love to do? Do you love to write? Do you love to take things apart and put them back together? Oftentimes God's purpose for us aligns with things that we are passionate about.
"I have seen that there is nothing better than for a person to enjoy his activities because that is his reward" (Ecclesiastes 3:22a HCSB).
Application
Where I have struggled in the past is in jumping too quickly past steps 1-3. I jump right into thinking about my past experiences and where I have expertise and thinking that must be where God wants me to be. Or I think about what I love to do and think that's where God wants me to be.
On occasion when I do try to consider steps 1-3 I haven't spent as much time as I should listening to God in step 1. Instead of trusting God I tell Him what I think I should do in step 2. And, instead of really trying to understand my spiritual gifts in step 3 I think I can do anything if I just try hard enough.
Each of these steps is important. You'll probably miss God's purpose for your life if you try to short-circuit the process or skip some steps!
Our purpose may change over time. Some people get a handle on God's purpose for their lives and it remains basically unchanged throughout their lives. For many of us though, God's purpose for our lives is more fluid. It changes based on our spiritual growth, our developing experiences, and changing conditions/opportunities in the world.
So don't think that just because you have a certain job and ministry today that it will be that way forever. Be sensitive to the leading of the Holy Spirit in your life. I especially like the idea of having regular times (perhaps every three months, and certainly every year) when you purposefully take the time to evaluate where you are in your life and prayerfully consider what it is God would have you do.
And remember, even if you are not where you feel you want to be, God still has a purpose for you, a ministry He designed only for you, so don't put off doing the work that God has called you to do!
Join the Conversation
As always questions and comments are welcome! Have you struggled to know what God's purpose was for you at some point in your life? Were you able to figure it out? If so, how did you do it?
I'd love your help. This blog is read primarily because people like you share it with friends. Would you share it by pressing one of the share buttons below?
Next Week: "Lookin' For Esteem In All The Wrong Places." An in-depth look at the dangers of self-esteem.
Category: Personal Development | Dependence on God