A name, in the Biblical tradition, was thought to convey the essence of an individual's character. If God renamed you, what would your name be?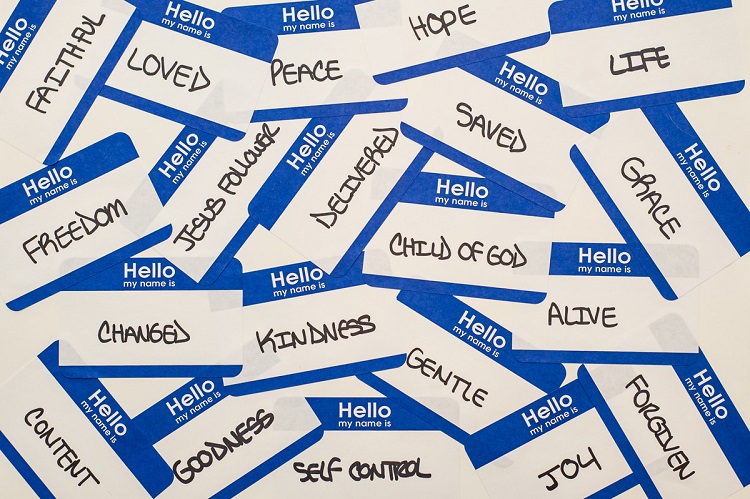 Jacob, for example, means usurper, describing his attempt to become first born by grabbing his brother Esau's heel, and later, when he deceived his father into blessing him as the first born (Genesis 25:19-34).
A name could also be indicative of the individual's destiny. Daniel means "God is my judge" (1 Chronicles 3:1). Lazarus means "God has helped" (Luke 16:20).
Often a child was named after a revered relative in hopes that characteristic of the relative would be seen in the child. For example, Simon was referred to by Jesus as Simon bar-Jonah (Matthew 16:17), which means "Simon son of Jonah."
Sometimes a person's name was changed by their peers as in the case of Barnabas (Acts 4:36). He was named Joseph at birth, but his apostle friends referred to him as Barnabas, which means "son of encouragement."
Occasionally God renamed someone to reflect their new identity. Abram, for example, was renamed Abraham which means "father of many nations" (Genesis 17:1-5). Jacob was renamed Israel which means "having striven with God and men" (Genesis 32:28).
Four people in the New Testament had their names changed. Simon was renamed Peter which means "little stone," by Jesus (John 1:40-42). James and John the sons of Zebedee were renamed Boanerges by Jesus, which means "sons of thunder" (Mark 3:16-17).
Finally, Saul became Paul which means "little" (Acts 13:9). Saul's name would have had both positive and negative implications. Saul was the first king of Israel, but he ultimately came to ruin in the later stages of his life.
We don't know if God changed Saul's name to Paul, or if Saul himself might have changed his name. We are not even sure of exactly when the change occurred, except that it seems to have changed after his baptism, and after he and Barnabas were sent off on their missionary journey by the leaders of the church. From this point forward Saul is always referred to as Paul.
If God renamed you….
If God were to rename you and that name was a reflection of your character what name would you have? Would your name be, cheater? Liar? Arguer? Manipulator?
Or would your name be, encourager? Supporter? Leader? Faithful? Honest? Brave? Servant? 
As we begin the New Year, let's spend just a few minutes thinking about what we want to be known for this year. If you aren't happy with the name you were known for in the past, then be like Joseph who became Barnabas, or Saul who became Paul.
Start today! Be the person you want to be known for! Focus on becoming the man or woman God intends you to be! Do that today, tomorrow, and for the rest of your life, and someday you will hear "well done, good and faithful servant" (Matthew 25:21).
Join the Conversation
As always questions and comments are welcome! If your name was a reflection of your character have you had different names over the course of your life? If so, what made you change? How did you change? Considering where you are in your life, do you need to change your name?
I'd love your help. This blog is read primarily because people like you share it with friends. Would you share it by pressing one of the share buttons below?
Category: Personal Development | Character