Christianity Today ran an interesting article that summarized YouVersion's top 10 most popular Bible verses of 2014 based on 164 million users of the app. Because the app is translated into 1,000 languages, 70% of the world's population can read the bible in their heart language. And because the base of users is huge it tells a story of what is on people's minds.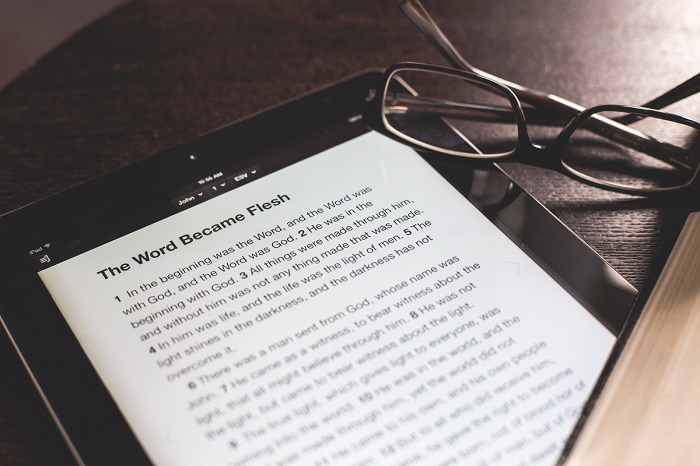 Summarizing the World's Bible Readers
We don't know how many of the people around the world reading the YouVersion app are believers, but from the top 10 verses I've drawn five conclusions:
People want to know that they can trust God.
People want to know how God expects them to live out their lives.
People want to know how to deal with difficult situations.
People want to know how to find peace in their lives.
People are generally fearful about their current and future situations and are looking to Scripture for comfort and guidance.
The Top 10 with My Affirmations
As I read through these verses each one resonated with me, especially because I am in the midst of planning ministry work in 2015. I thought about the implications of these verses in my life and recorded an affirmation or an action that I plan on taking for each one.
#1: Romans 12:2 (ESV). 2  Do not be conformed to this world, but be transformed by the renewal of your mind, that by testing you may discern what is the will of God, what is good and acceptable and perfect.
Stand Apart. I must not conform to worldly values, but rather I must focus on discerning the good and perfect will of God and His plan for my life.
#2: Philippians 4:8 (ESV) 8  Finally, brothers, whatever is true, whatever is honorable, whatever is just, whatever is pure, whatever is lovely, whatever is commendable, if there is any excellence, if there is anything worthy of praise, think about these things.
Focus on the good. There is so much negative stuff going in the world today. I need to cleanse my life of the worldly, and focus on and think about what is Godly.
#3: Philippians 4:6 (ESV) 6  do not be anxious about anything, but in everything by prayer and supplication with thanksgiving let your requests be made known to God.
Pray instead of worrying. Being anxious about something doesn't fix anything. Whenever I feel anxious I need to take it to God in prayer.
#4: Jeremiah 29:11 (ESV) 11  For I know the plans I have for you, declares the LORD, plans for welfare and not for evil, to give you a future and a hope.
God has good plans for me. God knows the plans He has for me, and they are good plans for the future full of hope.
#5: Matthew 6:33 (ESV) 33  But seek first the kingdom of God and his righteousness, and all these things will be added to you.
Seeking God is a priority. I expect a lot in this life, but first and foremost I need to seek God. When I seek God first He will provide all I need.
#6: Philippians 4:7 (ESV) 7  And the peace of God, which surpasses all understanding, will guard your hearts and your minds in Christ Jesus.
God is the creator of peace in my life. God is the creator of peace, and real peace in my life comes not from man, but from God.
#7: Proverbs 3:5 (ESV) 5  Trust in the LORD with all your heart, and do not lean on your own understanding.
Trust God, not ourselves. So often I rush out to get work done or solve a problem leaning on my own understanding. I need to trust God with all my heart in every situation.
#8: Isaiah 41:10 (ESV) 10  fear not, for I am with you; be not dismayed, for I am your God; I will strengthen you, I will help you, I will uphold you with my righteous right hand.
Have no fear, lean on God. I don't need to be fearful or dismayed because God is always with me, ready to strengthen me, help me, and guide me.
#9: Matthew 6:34 (ESV) 34  "Therefore do not be anxious about tomorrow, for tomorrow will be anxious for itself. Sufficient for the day is its own trouble.
Don't worry about tomorrow. Every day may have some kind of trouble and it doesn't solve anything to worry about future troubles that may or may not ever come to pass.
#10: Proverbs 3:6 (ESV) 6  In all your ways acknowledge him, and he will make straight your paths.
God will guide me. No matter what else is going on in my life I will acknowledge God and He will guide me.
My Responsibility as a Leader
Millions of people are looking to God for answers to many of life's difficult situations. I feel especially blessed and fortunate because I rest in the firm knowledge that God is in control and He has great plans for me. As a leader, I pray that God will use me in the coming year to help people who need God's peace, comfort, and direction in their lives!
Join the Conversation
As always questions and comments are welcome! What do you think of the top 10 verses? Which one speaks to you in particular? How can you help meet other's need to know God this year?
I'd love your help. This blog is read primarily because people like you share it with friends. Would you share it by pressing one of the share buttons below?
Category: Personal Development | Dependence on God