Do you remember your grade school report cards? There were grades of "outstanding, satisfactory, and unsatisfactory." And rather than just subjects, there were grades given for social skills and work habits. One of these skills was "works and plays well with others."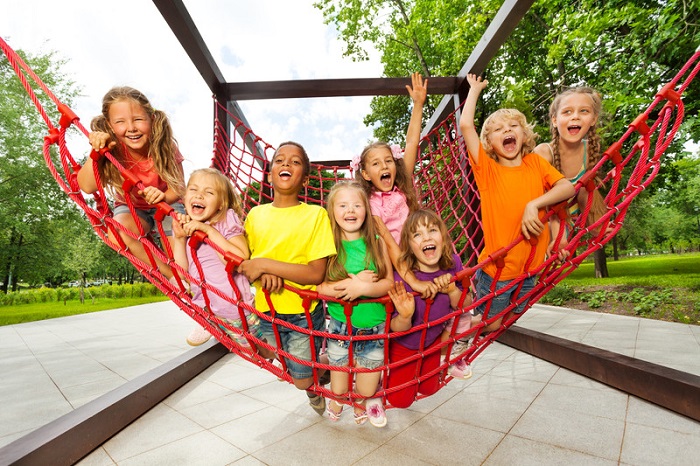 I never thought much about being graded on "social skills" until I started working. Early in my career, I realized why it was so important that I know how to "work and play well with others," this skill forms the basis for all corporate personal interactions! Who would have thought that a skill developed on the playground when I was six would be so important to my career development?
Of course in the business world, we do not refer to it as "working and playing well with others." No, we created a whole field of study called "organizational development." Organizational development tries to explain how people interact in the workforce, and how those behaviors affect corporate profits.
Interestingly, most of our formal education centers around knowledge, not on developing our ability to work and play well with others. While I was graded on this skill in first grade I don't recall any teaching on the subject. Because of my business focus in college I did get some classes on organizational design and development, but mostly it was finance, marketing, and other such stuff. In my 36-year corporate career, I had a couple of seminars on diversity. But that's about it.
Sad to say, but true, most of our ability to work and play well with others was developed on the playground when we were six or seven. Fortunately, the Bible provides a wealth of information on the subject. It provides guidelines for personal behavior, our interactions with others, and importantly, has a lot to say about employer – employee relationships.
Leadership Lessons from the Playground
If you want to get a grade of "exceptional" rather than "needs improvement" in working and playing well with others you need to know how build esprit de corps in your organization. The military describes esprit de corps as, "the common spirit existing in the members of a group and inspiring enthusiasm, devotion, and a strong regard for the honor of the group." Developing high group morale, or esprit de corps is not an easy task. Here are eight steps you can take to build esprit de corps from Dr. Alan McGinnis' book Bringing Out The Best In People.
1) Place a premium on collaboration.
There's a saying, "Two minds are better than one." Encourage people to work together rather than separately. Reward those who succeed through collaborative efforts.
2) The need to belong.
Employees want to belong. They want to feel needed, appreciated, and accepted by the group. Make it easy for people to gain acceptance in your group.
3) Quality Control.
Peer pressure can be a wonderful thing for a leader. Peers will often hold each other to higher standards than the boss will. Don't assume responsibility for quality control on every little thing, it is far better for the group to hold its own members accountable for high performance.
4) All for one and one for all.
Remember the call of the Musketeers? It was "All for one and one for all!" Leaders should be in it with the troops and every member of the group should understand that their performance is a reflection on the group. Army generals Patton and MacArthur, despite their shortcomings, earned the undying loyalty of their troops because they were devoted to the welfare of their men.
5) Promises.
Nothing destroys morale as fast as the broken promises of a leader. Don't make promises you cannot keep, and be honest with employees on the day that you have to explain why the raises you promised won't be forthcoming after all. A reputation for integrity can take a lifetime to make, and only seconds to lose so guard this characteristic with all your might.
6) Fairness.
Believe it or not, there are bosses who structure contests so that their favorite employees will win. They think no one sees through them. What fools! As a leader, your first job is to create a well-defined set of work principles and expectations that you can enforce with complete fairness across your organization.
7) The preservation of the individual.
While employees want to be members of a group they don't want to lose their own identities. Make sure people are valued for their unique skills and specific contributions to the group.
8) Fun.
All work and no play mean increased employee turnover. While business is serious and the stakes are often high, make sure that work includes some humor.
One Final Thought
A group whose morale is high is stronger and more productive than any single individual. They can create more and do more, at a lower cost than individuals who are serving their own self-interests.
The writer of Ecclesiastes provides a wonderful view of the strength of a group; "Two are better than one, because they have a good return for their work: If one falls down, his friend can help him up. But pity the man who falls and has no one to help him up! Also, if two lie down together, they will keep warm. But how can one keep warm alone? Though one may be overpowered, two can defend themselves. A cord of three strands is not quickly broken" (Eccl. 4:9-12).
The key to strength in numbers is unity of mind and purpose. But the key to morale is job satisfaction and satisfaction from our work comes from a focus on God. He meant us to work and gave us skills to make us successful. But success, no matter how you define it, is hollow outside of a personal relationship with Jesus. If you don't think so look at the entertainment stars who have everything money can buy but search madly for meaning in life. They search with drugs, alcohol, and special causes but as Solomon said, these are all meaningless without God.
Bonus Whitepaper
What I Learned on the Playground that Actually Helped Me as a Leader is also available in the form of a bonus whitepaper. This 11-page bonus whitepaper includes more in-depth content covering the world-view of organizational behavior, Biblical principles of organizational behavior, 7-elements needed to build organizational morale, some great quotes, a case study, and a key points summary. You can download it here:
Join the Conversation
As always, questions and comments are welcome! Have you worked in an organization where there was low morale, strife, or poor relationships between employees and management? If so, what impact did that have on you as an employee? Have you had to turn around an organization with low morale? If so, how did you do it?
I'd love your help. This blog is read primarily because people like you share it with friends. Would you share it by pressing one of the share buttons below?
Categories: Relationships | Interpersonal Relationships