The time has come. You have selected and groomed your replacement, and now it is time for you to step aside and let them take your place. It's hard I know, but it has to be done.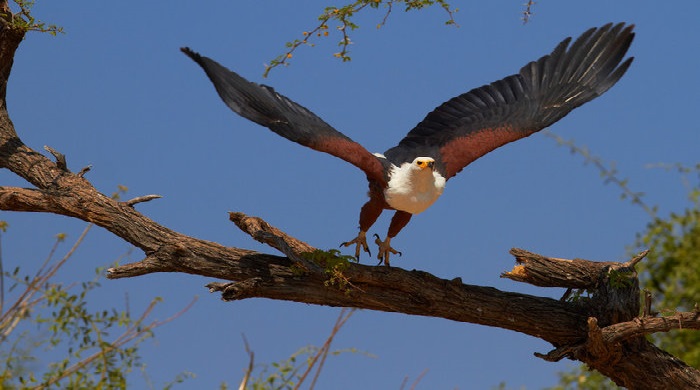 Or perhaps your young son or daughter is about to leave home and strike out on their own. It is time for the baby birds to leave the nest.
What do you say? What words of encouragement will drip like honey from your tongue? What wisdom will you provide that will equip them to take on life's adventures?
We all face such times. It may be the employee ready to take your place as the leader of the organization, or the child ready to take on the role of an adult. What do you say, that will really make a difference?
David dealt with this exact issue and has provided a wonderful example of what to say.
David was approaching the end of his life after reigning as king for 40 years. He had accomplished a great deal. David conquered their enemies, united the Northern and Southern Kingdoms, brought organization to the united kingdom, and set aside materials sufficient for the building of the temple.
Solomon grew up watching and learning from his father. Now it was his turn to assume the throne. As David prepared to die he offered these last words to his son:
2  "I am about to go the way of all the earth," he said. "So be strong, show yourself a man, 3  and observe what the LORD your God requires: Walk in his ways, and keep his decrees and commands, his laws and requirements, as written in the Law of Moses, so that you may prosper in all you do and wherever you go, 4  and that the LORD may keep his promise to me: 'If your descendants watch how they live, and if they walk faithfully before me with all their heart and soul, you will never fail to have a man on the throne of Israel.' 5  "Now you yourself know what Joab son of Zeruiah did to me–what he did to the two commanders of Israel's armies, Abner son of Ner and Amasa son of Jether. He killed them, shedding their blood in peacetime as if in battle, and with that blood stained the belt around his waist and the sandals on his feet. 6  Deal with him according to your wisdom, but do not let his gray head go down to the grave in peace. 7  "But show kindness to the sons of Barzillai of Gilead and let them be among those who eat at your table. They stood by me when I fled from your brother Absalom. 8  "And remember, you have with you Shimei son of Gera, the Benjamite from Bahurim, who called down bitter curses on me the day I went to Mahanaim. When he came down to meet me at the Jordan, I swore to him by the LORD: 'I will not put you to death by the sword.' 9  But now, do not consider him innocent. You are a man of wisdom; you will know what to do to him. Bring his gray head down to the grave in blood." 1 Kings 2:2-9 (NIV)
David's advice to Solomon came in three parts: leadership advice, spiritual advice, and political advice.
1) Leadership Advice
David tells Solomon to be strong and show yourself a man. David knew Solomon would face many difficult decisions as ruler, so his first piece of advice is to be strong and courageous, by doing what God requires of you as a leader.
Lesson for us. We must be strong men and women, not afraid to stand up for what is right and oppose what is wrong. There will always be those who oppose God and His righteousness, so God's children must always be strong and courageous, and faithful to Him.
2) Spiritual Advice
David tells Solomon to follow God and to keep all of God's law. Specifically, David mentions God's decrees, commandments, laws, and requirements. Each of these relates to specific aspects of the Mosaic Law and in effect, David is telling Solomon to be careful to follow ALL of God's law. The result, says David, is that God will honor His covenant to maintain one of their descendants on the throne of Israel.
Lesson for us. We must be faithful to God and follow Him. To do that we need to know what God requires of us. The best way to know that is to know and understand what God teaches us in His Word.
3) Political Advice
Finally, David gives Solomon some political advice knowing that Solomon would continue to face political enemies. He tells him to rule with justice. Enemies were to be dealt with, and friends were to be rewarded for their loyalty. But in all these dealings, David encourages Solomon telling him he is wise, and to trust in his wisdom as he deals with people in the Kingdom.
Lesson for us. Justice must be established throughout our society. Without justice, we face anarchy, lawlessness, violence, and immorality. Wisdom is needed to execute justice and God is the source and provider of all wisdom (James 1:5).
Whether transferring the mantle of corporate leadership, or sending our children off into the world, we need to be strong, courageous men and women of God, who follow Him faithfully, and seek to be wise and just as we set an example for others to follow.
Join the Conversation
As always, questions and comments are welcome. What have you told young people as they assumed the mantle of leadership? What were you told that made a difference in your life?
Category: Skills | Leadership Development