It's hard to believe, but a study by the Management Research Group concluded that a whopping 99.23% of leaders are not able to effectively balance the need for achievement and caring in their organizations.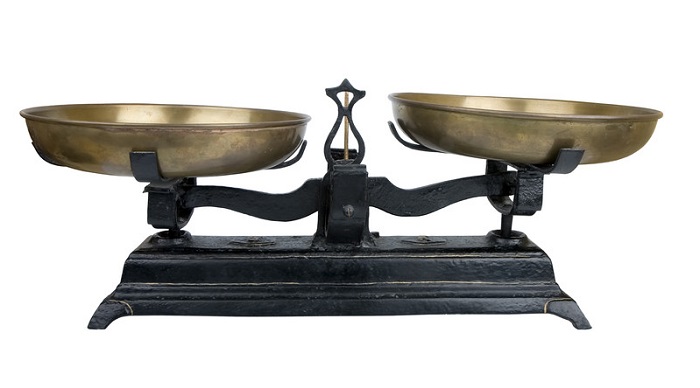 Being focused on results without regard for people may have worked in the past, but more and more data suggests this leadership style does not work with millennials. A Forbes article points out with the percentage of millennials in the workforce growing every year, approaching 40% by 2020, this is an issue.
64% of millennials say it's a priority to make the world a better place.
79% say they want a boss that acts like a coach or mentor.
88% say they prefer a collaborative work environment.
88% say they want work-life integration.
Don't get me wrong, every business needs to drive results that generate profits to exist. The issue here is, "How can we manage our organizations so that we deliver the profit we need while meeting the needs of our employees?"
A study by the Society for Human Resource Management noting the top five influences of employee job satisfaction provides some clues:
63% are satisfied with opportunities to use their skills/abilities
61% are satisfied with their job security
60% are satisfied with the compensation
57% are satisfied with communication between employees and management
54% are satisfied with their relationship with their immediate supervisor
Summarizing the Surveys
Millennials want a collaborative work environment where, ideally, their work and their life are integrated in a way that benefits society. Their preferred relationship with management is less dictator and more mentor/coach.
There is a large portion of the workforce that are clearly not satisfied in their jobs: 47% feel they don't have an opportunity to use their skills, 39% feel their jobs are not secure, 40% have issues with compensation, 43% feel improved communication between employees and management is needed, and 46% feel their relationship with their immediate manager is not as good as it could be.
Course of Action to Improve Results
Imagine if we created a work environment that was collaborative, where employees felt that their work mattered, that they were contributing to a greater good, and where their boss was an encourager, a mentor, a coach that helped enable them to be the best they could be?
Do you think that kind of environment would raise the numbers of employees who had high levels of job satisfaction? Do you think productivity would improve? Would turnover decrease?
My bet is that in the right kind of work environment, where people love what they do and feel valued, productivity would skyrocket, avoidable turnover would drop to nothing, and profits would climb!
The Platinum Rule of Leading
Jesus, teaching the disciples said, "Do to others as you would have them do to you" (Luke 6:31). Actually, I think this is just the starting point for how we should treat those in our organizations.
We should strive to treat God's children, the way God would treat them if He were standing in our place. Jesus said, "A new command I give you: Love one another. As I have loved you, so you must love one another. By this all men will know that you are my disciples, if you love one another" (John 13:34-35).
What kind of breakthrough might be in store for us if we began leading the way we would want to be led?  And then, what change might we see in this world if we indeed we managed to love one another in a way that reflected Christ's love for us?
Join the Conversation
As always, questions and comments are welcome! What stands out about these two surveys to you? In your experience, how well do you think leaders are doing at leading in a way that maximizes employee job satisfaction? Do you think job satisfaction would increase if more leaders reflected Christ's love for His children?
Category: Relationships | Power and Influence