When I was only 7 or 8 years old I learned two important lessons from my grandparents though I didn't fully understand them at the time.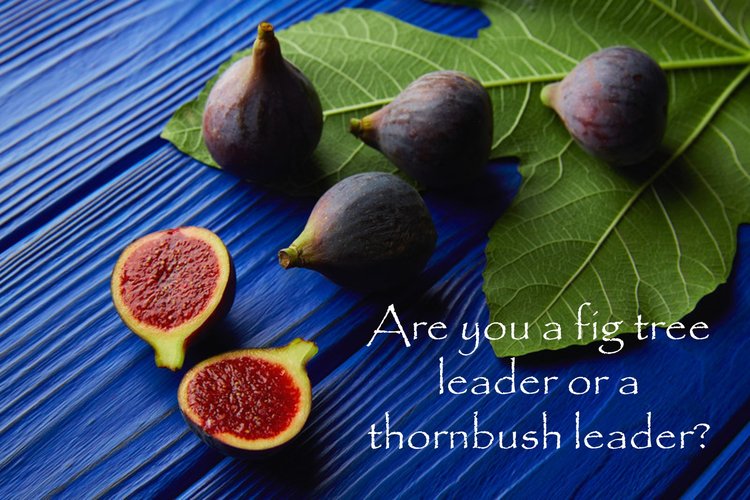 In eastern Washington where I grew up, there were a lot of fruit trees, especially apples, cherries, and peaches. When the fruit was in season we would go to the you-pick farms and get bushel loads of fresh fruit that grandma would can and put in the cellar to enjoy all year long.
Lesson #1: A Tree is Known by  Its Fruit
The first lesson is if you want apples, you need an apple tree. If you want peaches, you need a peach tree. I know, pretty deep, huh? A tree is known by its fruit!
It turns out, and this is what I learned later in life, the same principle applies to people!
Jesus, teaching the disciples said, "No good tree bears bad fruit, nor does a bad tree bear good fruit. Each tree is recognized by its own fruit. People do not pick figs from thornbushes, or grapes from briers" (Luke 6:43-44).
A fig tree produces delicious figs. A thornbush produces, well, nothing but thorns.
Jesus is telling the disciples they need to be good trees who bear good fruit. They need to be like fig trees who produce delicious fruit.
But Jesus is also teaching the disciples the way to tell if someone is good or bad is to examine their fruit. In the long run, good people bear good fruit and bad people bear bad fruit.
Throughout my career, I found Jesus' teaching to be true. Good people produce good fruit, and bad people produce bad fruit. You can tell whether a person is good or bad by the fruit they produce.
Jesus went on to say that a good man brings good things out of the good stored in his heart while an evil man brings out the evil stored in his heart (Luke 6:45).
The distinction Jesus is making is the good that a good man produces comes from deep inside. Their goodness comes from the good that is in their hearts. A person's goodness or badness is a reflection of the condition of their heart.
If our hearts are pure and focused on the things of God, then we will produce good fruit. If, however, our hearts are focused on selfish things, things of the world, then we will produce bad fruit.
Lesson #2: Sometimes a Good Tree Produces Bad Fruit
A second lesson I learned picking fruit as a young lad was every once in a while I would reach up to pick an apple and find it was bad. Occasionally that good looking peach was all mush on the inside.
The tree was good, but once in a while, it produced a piece of bad fruit.
It turns out, people are like that as well. We may be good trees, but even the best of us will produce a piece of bad fruit. We are, after all, living in a fallen world and last time I looked, none of us is perfect.
So when you look at a tree, you judge the whole tree, not a single piece of fruit. A good person will produce good fruit. Sure we mess up once in a while, but the test of our character, of our hearts, is the good fruit we produce over time.
As leaders, we are known by our fruit. Our employees, our co-workers, and our customers will judge us by the fruit we produce. We will either be known, like Jesus said, as fig trees producing good fruit, or as thornbushes, producing bad fruit.
Are you a fig tree leader, or a thornbush leader?
Join the Conversation
As always questions and comments are welcome. Have you worked for fig tree leaders? Have you worked for thornbush leaders? What impact did each have on you? On the organization?
I'd love your help. This blog is read primarily because people like you share it with friends. Would you share it by pressing one of the share buttons below?
Category: Personal Development | Character