This week in America we will celebrate the Thanksgiving holiday. It is a holiday steeped in America's rich heritage.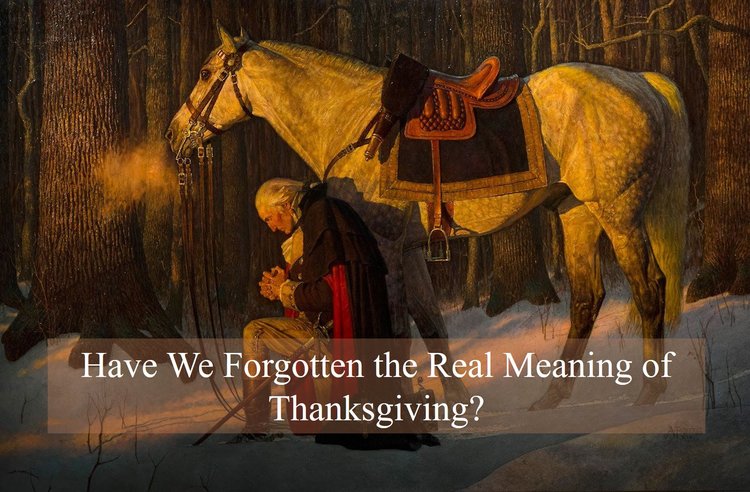 The first formal Thanksgiving proclamation came in 1676 when the Charlestown, Massachusetts governing council voted unanimously to proclaim a day of praise and thanksgiving to the Holy God in recognition of His blessings upon them.
Some 113 years later in 1789, George Washington, at the urging of both houses of Congress, issued the first presidential proclamation calling for a day of thanksgiving. The first paragraph of Washington's proclamation reads:
Whereas it is the duty of all nations to acknowledge the providence of Almighty God, to obey His will, to be grateful for His benefits, and humbly to implore His protection and favor; and—Whereas both Houses of Congress have, by their joint committee, requested me "to recommend to the people of the United States a day of public thanksgiving and prayer, to be observed by acknowledging with grateful hearts the many and signal favors of Almighty God, especially by affording them an opportunity peaceably to establish a form of government for their safety and happiness:"
Abraham Lincoln formalized the holiday when he established the last Thursday of November as the date for all of America to celebrate Thanksgiving in 1863. His proclamation reads in part:
The year that is drawing towards its close, has been filled with the blessings of fruitful fields and healthful skies. To these bounties, which are so constantly enjoyed that we are prone to forget the source from which they come, others have been added, which are of so extraordinary a nature, that they cannot fail to penetrate and soften even the heart which is habitually insensible to the ever-watchful providence of Almighty God.
Imagine that!
A governing council of a town set aside a day specifically to praise and thank God for His blessings to them.
Then, of all things, BOTH houses of Congress urged Washington to declare a day of Thanksgiving and prayer to Almighty God. Washington said it was the DUTY of all nations to acknowledge God and be grateful for His benefits while they also prayed for His protection and favor.
Finally, Lincoln, in the midst of the Civil War, recognized in his Thanksgiving proclamation that the extraordinary bounties enjoyed in America were derived from the providence of God.
Fast Forward to Today
Today the Thanksgiving Holiday stands for a lot of things but rarely, if ever, does the idea of thanking our Almighty God for His blessings enter the picture.
Families gather together for a bountiful feast but more often than not, the purpose of the feast is not thanksgiving and prayer, it is centered around a television as we watch one of several football games.
Do you know of a single church that has a special service on Thanksgiving to offer prayer and thanksgiving to God? I don't.
Given the acrimony and division I have witnessed this past year, it is more important than ever that we come together this Thanksgiving to spend a few moments in reflection and prayer as we thank Almighty God for His provision in this country.
While we have not achieved the ideals we might wish for; we have much to be thankful for. At the very top of that list is the freedom to worship as we choose.
So, let's all do this, this Thanksgiving Day, let's stop fighting amongst ourselves for a day, and spend time in prayer.
Let us lay aside our differences and love one another as Christ first loved us.
Let us thank God that we live in a country in which we can pray and thank God for His great provision.
Then, let's be Christ-like and carry that love for our brothers and our thankfulness to God over to the next day, and the next. And let us live lives of love and thankfulness so that all the world will see our light and glorify our Father in Heaven.
Join the Conversation
As always, questions and comments are welcome. What are you especially thankful for this Thanksgiving?
I'd love your help. This blog is read primarily because people like you share it with friends. Would you share it by pressing one of the share buttons below?
Category: Personal Development | Dependence on God