Pastors tell us we should pray. The Bible tells us we should pray. But if you ask, most believers will admit their prayer life is not what they think it should be.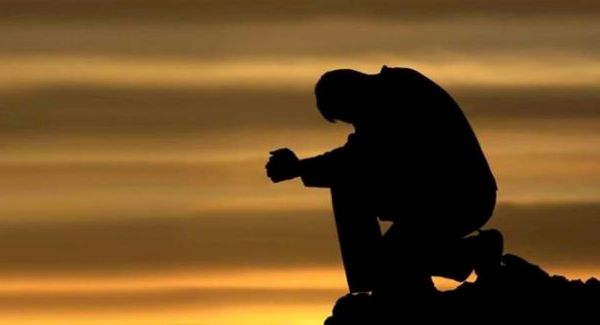 Some will even say, "If God is omniscient (all-knowing) then He already knows my every though and every need, so why do I even need to pray?" Well yes, God does know your heart and your every need, so why do pastors and the Bible tell us we should pray?
To paraphrase Aquinas in his Summa Theologica, there are three reasons for us to pray:
1) We do not pray to let God know what our needs are, but rather, we pray to remind ourselves of the necessity of having recourse to God's help.
2) We do not pray to make our will known in heaven, but rather, we pray to obtain God's will on earth.
3) We do not pray to receive from God, but rather, we pray that we might recognize Him as the Great Provider.
Reviewing scripture we find four common types of prayer: adoration, confession, thanksgiving, and supplication. (Sometimes abbreviated with the acronym ACTS.)
1) Adoration. God is worthy of our adoration. Prayer that reflects praise and adoration to God is a good way to begin the process of opening our hearts to Him.
25  Whom have I in heaven but you? And there is nothing on earth that I desire besides you. 26  My flesh and my heart may fail, but God is the strength of my heart and my portion forever. (Psalm 73:25-26)
 2) Confession. God knows our sins, but confessing our sins to God cleanses our hearts. We obtain forgiveness for sin through the cleansing blood of our Savior.
13  Whoever conceals his transgressions will not prosper, but he who confesses and forsakes them will obtain mercy. (Proverbs 28:13)
3) Thanksgiving. God created everything, and all blessings flow from Him, so we should certainly be thankful to Him for His provision in our lives.
20  giving thanks always and for everything to God the Father in the name of our Lord Jesus Christ (Ephesians 5:20)
4) Supplication. God knows our every need, but making our requests known to Him is the first step to knowing His will in our lives.
6  do not be anxious about anything, but in everything by prayer and supplication with thanksgiving let your requests be made known to God. (Philippians 4:6)
So the next time you hear someone wonder why they should pray, tell them what a great privilege it is to have a conversation with our Creator, and teach them how to pray ACTS!
Join the Conversation
As always questions and comments are welcome. How is your prayer life? Is it balanced, or does it tend to lean toward one kind of prayer more than the others?
Category: Personal Development | Dependence on God