We often experience failure at the point where we are strongest. Moses was known for his humility, but became angry, and failed through a lack of humility.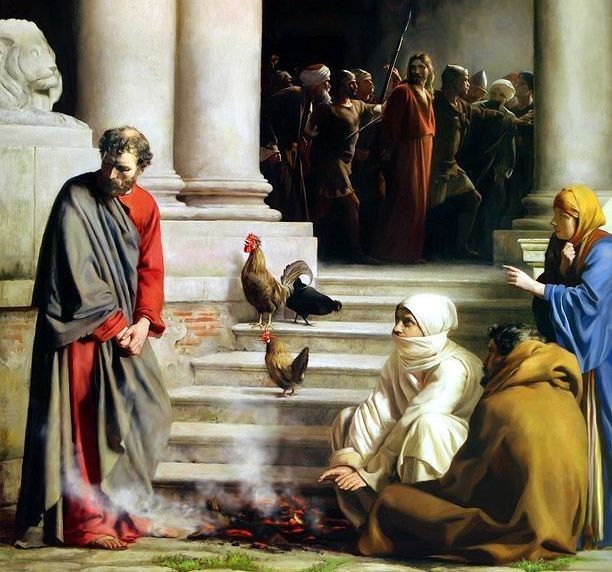 Elijah was known for his boldness but became scared when threatened by Jezebel. Samson was known for his strength but became weak when his hair was cut. Abraham was known for his faith but denied his wife when he went to Egypt.
Peter was known for his self-confidence, but his self-confidence failed him when he denied Jesus. Peter had become a leader among the disciples. Jesus specifically addressed Peter in Luke 22:31, and noted that He had prayed for Peter in verse 32. In Luke 22:33 Peter self-confidently proclaimed that he would follow Jesus to jail or even to death. Yet that very day Peter failed to follow Jesus when he denied him three times (vv. 57-60).
Peter's fall from proud proclaimer to distraught denier is recounted in four steps in verses 46-55.
Continue Reading »