I deserve to be happy! It's all about me! This is an all too common refrain among people–especially here in the U.S.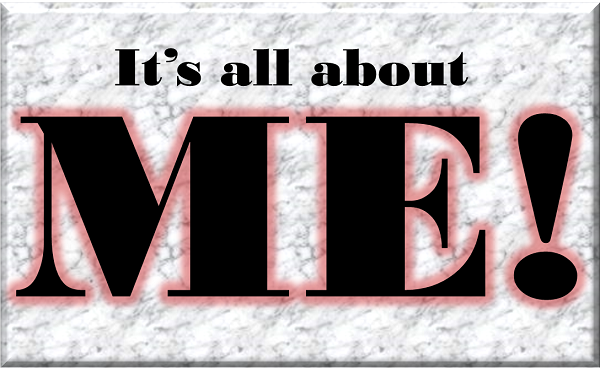 We are an individualistic culture, largely focused on achieving happiness in our personal lives.
If you don't believe me take a close look at some of the advertising that surrounds you. Regardless of the vehicle, advertising is directed right at the center of your desire to be happy all the while suggesting that you not only deserve, but need this product, and the sooner you get it the happier you'll be!
That individualistic "I deserve to be happy, it's all about me" attitude is also seen in the workplace. There are those who believe climbing the ladder of success will lead to happiness and they could care less who they hurt along the way. After all, "it's all about me." They have no problem taking credit for someone else's work. They also fail to take responsibility for any mistakes they make, or work they do that is less than noteworthy. It's all about protecting their façade as the perfect employee in the quest to get ahead, because "it's all about me!"
The big lie we tell ourselves that drives this behavior is that getting what we want will make us happy. The problem is we always want just a little bit more before we are really happy. Just a little bit more, just a little bit higher up the ladder, just one more toy, just a little bigger car, just a little nicer house, the list goes on and frankly, it never ends.
But God tells us happiness in life is not realized by what we have, and the sooner we reject the "it's all about me" philosophy the better!
Happiness, says God, comes not from our job title, our income, or what we acquire, but from our relationship with Him:
Continue Reading »