Monthly Archives:
November 2013
In the book of life's questions, the answers are not in the back.   — Charles M. Schultz
I am embarrassed to say that I was pretty self-centered in the early stages of my career. I was focused on climbing the success ladder, not really caring all that much about the people around me. Simply put, I used people for what they could do for me, either right then, or their perceived value to me in the future.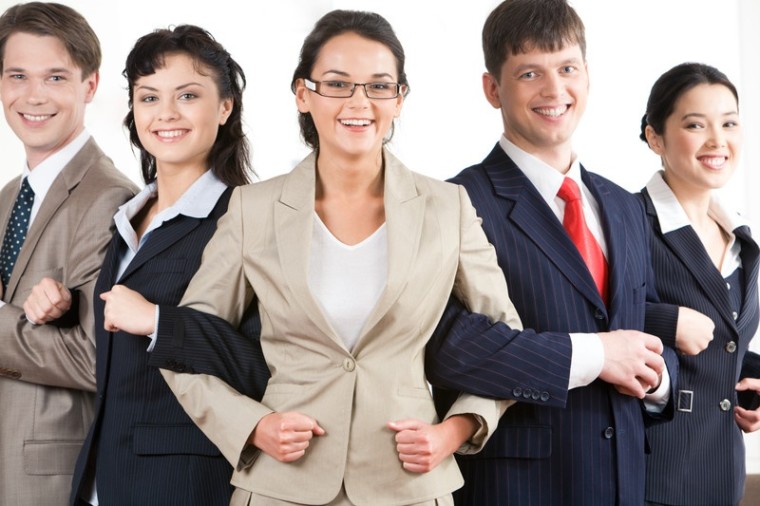 All that changed one year shortly after becoming a Christian when in my performance review, my boss read quotes from my peers. Most said they respected the results I achieved, but did not trust me or want to work with me. OUCH! I resolved to turn that situation around by the next year—I did not want to listen to comments like that from my co-workers again! I resolved to build healthy alliances wherever I could from there on out. It took a year of concerted effort but the next year was a complete turn-around in my peer reviews. Along the way I discovered the power of building healthy alliances to build your business!
It turns out that a great example of how to build healthy alliances is found in the story of David's journey as he evaded Saul and his army, and eventually in his victory over the Amalekites (1 Samuel 30).
Continue Reading »
Paul said the motivation demonstrated in our work was important for the Christian. He spoke of the importance of being a doer, doing it right, and doing it for the right reason.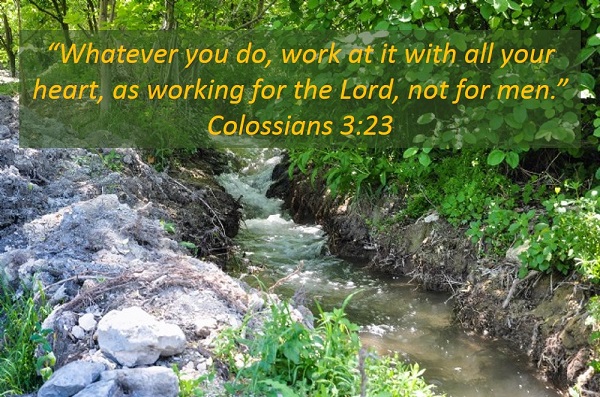 Writing to the Colossians Paul said,
Slaves, obey your earthly masters in everything; and do it, not only when their eye is on you and to win their favor, but with sincerity of heart and reverence for the Lord. Whatever you do, work at it with all your heart, as working for the Lord, not for men, since you know that you will receive an inheritance from the Lord as a reward. It is the Lord Christ you are serving. Anyone who does wrong will be repaid for his wrong, and there is no favoritism. Colossians 3:22-25 (NIV).
Slaves represented 35-40% of the population of the Roman Empire in Paul's day. Slaves were the workers who carried out the instructions of their masters. The relationship between slave and master is similar to the employer and employee relationship in today's world.
Paul is telling Christian slaves to obey their master's instructions whether the master is there watching over them or not. He also tells them to do their work with all their hearts as though working for the Lord. Why should slaves work in this manner? Paul says, because they are serving the Lord and they will receive their inheritance from Him as a reward.
If we accept the parallel between the employee/employer relationships a Christian in the marketplace should:
Continue Reading »
Accept the challenges so that you can feel the exhilaration of victory. General George S. Patton
Chances are, at some point in your life, you will have to deal with a fiasco. It may not have been of your making, but you will nonetheless have to deal with it.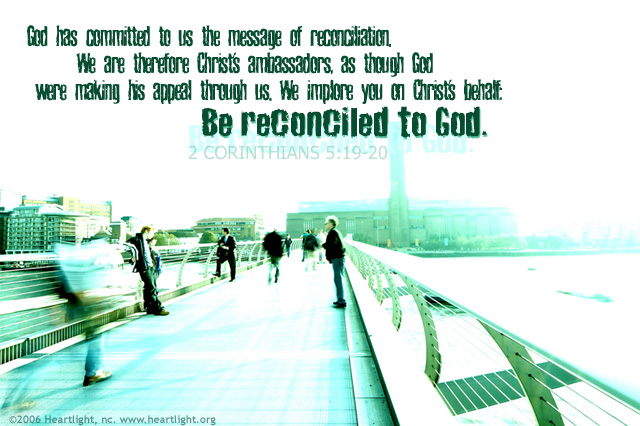 As Christians, we should always uphold God's principles while seeking an amicable resolution.
Here are two "how to" tips, and three "what to do" tips that will help deal with most fiascoes that come your way.
Continue Reading »
College degree in hand, the fresh-faced young graduates, begin the quest and the upward climb towards career success.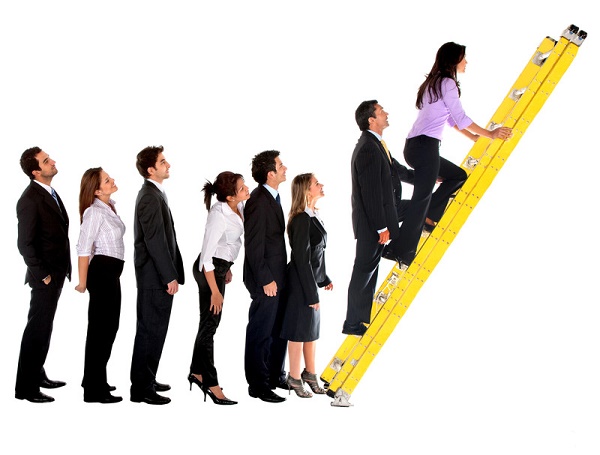 I know, I've seen it play out in many college classes where I have had the opportunity to guest lecture, and in the thousands of job interviews, I conducted while at Procter & Gamble. Everyone wants success. After all, who goes to college, and works hard enough to graduate who then says, "Yeah, I want a life at the bottom!" "Yes, a double helping of mediocrity please!"
The trouble comes when after a few months or years these young people see what the real world is really like, and suddenly they start to ask questions. What does success look like? How will I know when I have achieved it? What if I never achieve this dream of success? What if I do, and I don't like it?
If you are in that group of young people just starting out here are seven steps you can take to help ensure that your climb up the ladder is a success.
If you are a bit older, wiser, and more experienced read on because these are things you can, and should be helping those younger folks understand as you mentor them toward the ladder of success.
Continue Reading »