Peace, in its broadest sense, describes a society where there is public order, security, and freedom from violence. In the Bible, we see three different societal models of peace.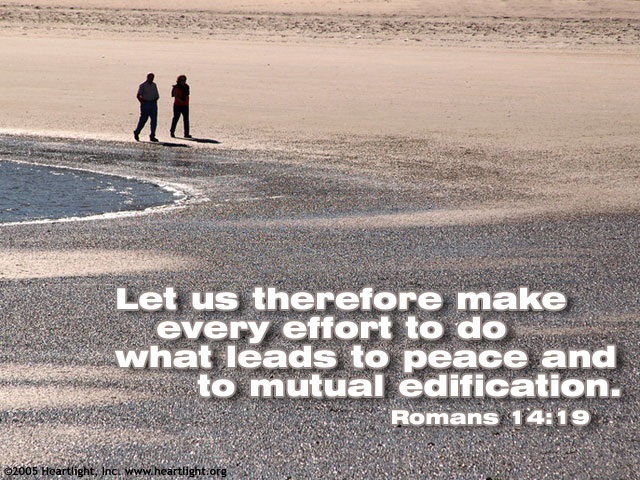 1. Pax Romana. Latin for 'Roman Peace' it was a period of some 200 years in which there was little military expansion of the empire. Peace was maintained by military force and intimidation.
2. Jewish Peace. During Biblical times, Jews looked for a peace like that during the reign of King David.
3. God's Peace. Jesus spoke of a different kind of peace, a peace that originated with God, residing in our hearts: "Peace I leave with you; my peace I give you. I do not give to you as the world gives. Do not let your hearts be troubled and do not be afraid" (John 14:27).
The first two types of peace originated with man, through man's control, while the peace that Jesus spoke of originated with God. The first two types of peace were subject to the desires of man and could easily be broken. The third type which originates from God, cannot be taken away because this peace lives in our hearts.
Continue Reading »