Is there a powerful influencer in your life? Do you even need one?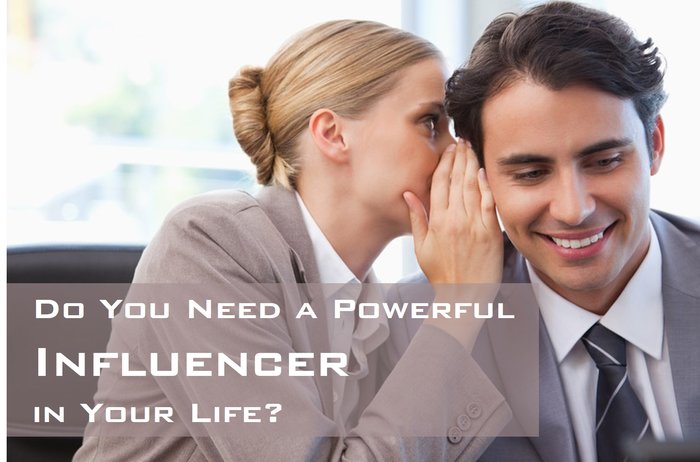 Moses had one, and his advice dramatically changed the way Moses led the people of Israel for the rest of his life. Moses' key influencer was Jethro, his father-in-law, who made a brief appearance in Exodus 18.
Many thanks to Barbara K for suggesting Jethro as the topic for this month's "Lessons from the Lesser Known."
The Influencer Backstory
Moses was leading the people of Israel out of Egypt on their way to the Promised Land. Jethro, Moses' father-in-law, met up with Moses as they traveled. Moses recounted to Jethro all that the Lord had done for the people of Israel. Jethro proclaimed the greatness of God and brought offerings and sacrifices to God (Exodus 18:11-12).
The next day Moses resumed his usual activity judging issues between the people of Israel from morning until night (Exodus 18:13).
Jethro the Influencer
Jethro questioned Moses, asking why he was doing all the judging for the entire nation by himself. Moses explained that his role as leader was to judge disputes between the people and to teach them God's statutes and laws (Exodus 18:15-16).
He bluntly told Moses his way of doing things was not good because he would wear himself out personally tending to the needs of all the people.
Jethro advised Moses to divide his responsibilities among other trusted men of God. He should appoint men over thousands, hundreds, and tens to judge the minor disputes among the people. These men were to be God-fearing, trustworthy, and hate bribes.
Moses was to continue to personally teach the people God's statutes and laws (Exodus 18:17-22).
His final direction to Moses was to consult with God and act if God so directed him.
Moses listened to Jethro's advice and did everything he told him by appointing leaders over the people, while Moses continued in his responsibility to teach the people about God.
Lessons for us About Influencers
Moses exhibited two characteristics common among type A leaders: 1) he thought he could do it all, and 2) he had lost sight of what was most important.
Many of us tend to exhibit the same two characteristics; we think we can do it all, and in the attempt to do it all we lose sight of what is most important.
This tendency is precisely why leaders need key influencers in their lives. We need someone we can trust to give us honest, sometimes blunt feedback, and keep us focused on doing what is most important.
What Should You Look for in a Key Influencer?
There are at least four important takeaways about key influencers from the example between Jethro and Moses.
People who we allow to be key influencers in our lives should themselves be men and women of God.
Key influencers should feel free to speak the truth in love, even bluntly when necessary.
Leaders should listen to the advice of key influencers and bring it before God in prayer.
Leaders need to be action oriented. Once the advice is given and confirmed by God in prayer, act. Do it now!
Join the Conversation
As always, questions and comments are welcome. Is there a key influencer in your life? What criteria do you look for in a key influencer? What role do they play in decisions you make?
I'd love your help. This blog is read primarily because people like you share it with friends. Would you share it by pressing one of the share buttons below?
Category: Relationships | Healthy Alliances