There is a deepening cultural divide that exists around the world. Protests, riots, and wars are being fought over these political differences.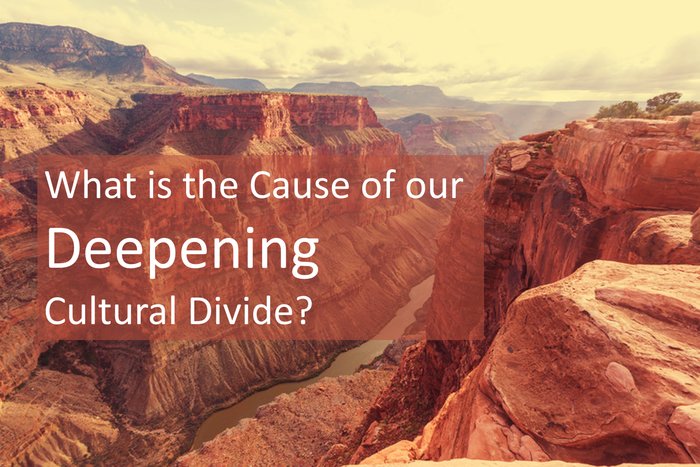 The disagreements run the gamut from annoyance to vehement disagreement. Some even live in fear of what action those with different views will take to advance their agenda.
This tension certainly exists between our government and the populace. It existed long before I was born, and has existed throughout all thirteen presidents who have served during my lifetime.
We have become a people who, for the most part, look to the president and the rest of our government to direct our affairs. When they do what we want, we like them, when they don't, well, we hate them.
Many of the international, domestic, economic, and social issues that divide us have been around for a very long time. For example,
Some people want secure borders; others want open borders.
Some people want tight controls on drugs and guns, while others don't.
Some people believe in limited government, while others see the government as the solution to most of the problems we face as a society.
Some people believe abortion is a woman's right, while others believe in the rights of the unborn.
Secular versus Biblical Worldview
In every case, the various opinions are an expression of the differences in people's worldview; either secular or Biblical.
A secular (or humanist) worldview places humanity at the center. The secularist rejects the idea of a supernatural being (God), preferring to explain the cosmos in terms of science. Morals are derived from human experience. Ethics are relative since there is no higher being (moral relativism).
A Biblical worldview places God at the center. The Biblical worldview accepts God as the Creator of all things. Morals and ethics are derived from God. God created man; man sinned against God, and God has a redemptive plan in His Son Jesus Christ.
There is no Biblical provision for a separation between the "religious" and "secular" life of a believer. Jesus said, "I am the way, and the truth, and the life. No one comes to the Father except through me" (John 14:6).
Jesus did not say, "I am the way on Sunday, but anything goes at work on Monday." So, in the Biblical worldview, all aspects of the believer's life, has at its core, a belief in God and His plan for humanity.
The Cause of the Cultural Divide
The cause of our cultural divide traces directly back to a difference in worldview.
Secularists, or in today's nomenclature, progressives, espouse a worldview in direct opposition to a Biblical worldview.
What is difficult for me to reconcile is that many secularists I know say they believe in God, yet support secular beliefs. This inconsistency baffles me. How can someone say they believe in God and reject what He says?
Sadly, there are just as many who claim a Biblical worldview as Christians who manage to divide their lives between Biblical and secular life. This inconsistency also baffles me.
Christian Leaders and a Biblical Worldview
A worldview is comprehensive. It informs every area of our lives from work to finances, family, marriage, politics, and everything in-between. Inconsistency in the expression of our worldview weakens the testimony of the Christian leader. There must be no inconsistency in the expression of our worldview.
Writing to the church in Laodicea the Spirit said, "I know your works, that you are neither cold nor hot. I wish that you were cold or hot" (Revelation 3:15 HCSB)" The last thing a Christian leader should be is "lukewarm."
A Christian leader who holds firmly to their Biblical worldview becomes spiritually mature and "Then we will no longer be infants, tossed back and forth by the waves, and blown here and there by every wind of teaching and by the cunning and craftiness of people in their deceitful scheming" (Ephesians 4:13).
If you are a Christian leader, who holds firmly to a Biblical worldview, congratulations! Be strong and courageous.
If you are a Christian leader who recognizes some inconsistency in the expression of your worldview then pray for direction from the Holy Spirit, spend time in God's Word, and seek out other Christian leaders with whom you can share your struggles.
No matter what, do not remain lukewarm!
Join the Conversation
As always, questions and comments are welcome. How does your worldview influence your life? What role does your worldview play in decisions you make?
I'd love your help. This blog is read primarily because people like you share it with friends. Would you share it by pressing one of the share buttons below?
Category: Personal Development | Obedience to God