A recent survey by Lifeway Research found a lot of Americans think the Bible is helpful, but they don't read it much.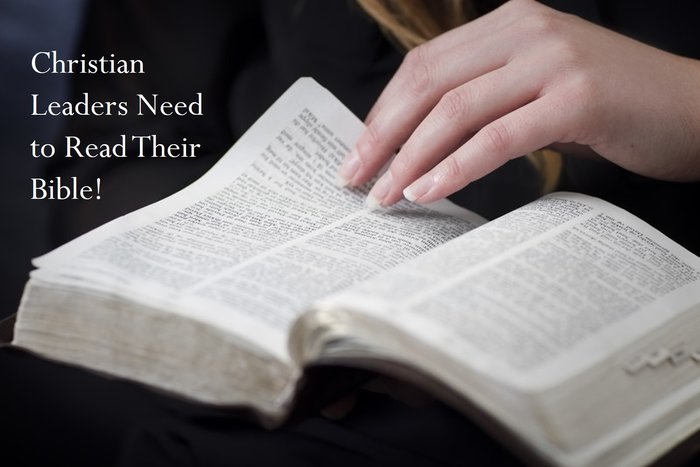 What? Tell me it isn't so! How can you say a book is helpful if you haven't read it?
Some Have Read
In this survey of "representative Americans," Lifeway found only 11% had read the Bible all the way through. Only 9% had read all the Bible more than once. Another 12% said they had read almost all of it, and another 15% stated that they had read at least half.
So, 47% of Americans have read half the Bible or more.
Some Haven't Read
On the other side of the equation, 10% of Americans have never read any of the Bible, 13% have read a few sentences, and 30% have read a few passages or stories.
So, 53% of Americans haven't read enough of the Bible to know what it says or doesn't say.
This doesn't make sense! Nine out of ten homes in America own a Bible, and the average home has three Bibles! What are we doing with them – using them as paperweights?
Many Think It's Worthwhile
What is even more confusing is a lot of people seem to think the Bible is worthwhile:
52% said it is a good source of morals.
37% said it is helpful today.
36% said it is true.
35% said it is life-changing.
I'm going out on a limb here, but I bet the people that think the Bible is a good source of morals, is helpful, is true, or is life-changing are the 47% of folks who have actually read a good chunk of it.
Some Don't Think So
A few people didn't have a positive view of the Bible: 14% said it is outdated, 8% said it is bigoted, and 7% said it is harmful. Again, I'm going out on a limb here, but I bet these folks are the ones who haven't read much or any of the Bible.
We Have a Problem
If you claim to be a Christian, a follower of Christ, you need to know who it is you are following! The best way to do that is to read and study His Word.
I am absolutely convinced that many of the political and societal issues we are facing today are the result of two things. First, too many professing Christians don't know the Word of God. The second reason for our political and societal issues is that we are not doers of the Word (James 1:22).
Christian leaders, we need to step up. We need to take responsibility and be the powerful, inspired leaders God has called us to be. We need to know the Word, and we need to be doers of the Word.
Our example as leaders will be a light that shines before others. They will see our good deeds and glorify our Father in heaven (Matthew 5:16).
Start Reading and Studying Today!
If you are one of the Christians, who hasn't read and studied the Bible as much as you would like, then I implore you to start today. Find a Bible reading program and start reading. Get into a good Bible study. Get into a good Bible teaching church.
Do you want to get into a program to help you read and understand the Bible in the course of a year? If so, you are welcome to join with me and people from over 100 countries who are reading and studying the Bible daily.
I've developed two reading and studying programs that will get you through the Bible in a year. One is a straightforward Genesis – Revelation study. The other is a Chronological study which presents the Bible in the order events happened in history.
If you are interested, check us out and join us out at Bible Study Daily.
Join the Conversation
As always, questions and comments are welcome. What do you think of these survey results? Do they surprise you, trouble you, or is it about what you expected?
I'd love your help. This blog is read primarily because people like you share it with friends. Would you share it by pressing one of the share buttons below?
Category: Personal Development | Commitment