It is Thanksgiving week here in America. A week in which many of us take a few days of vacation, come together with family, eat too much turkey and stuffing, and perhaps watch a football game on television.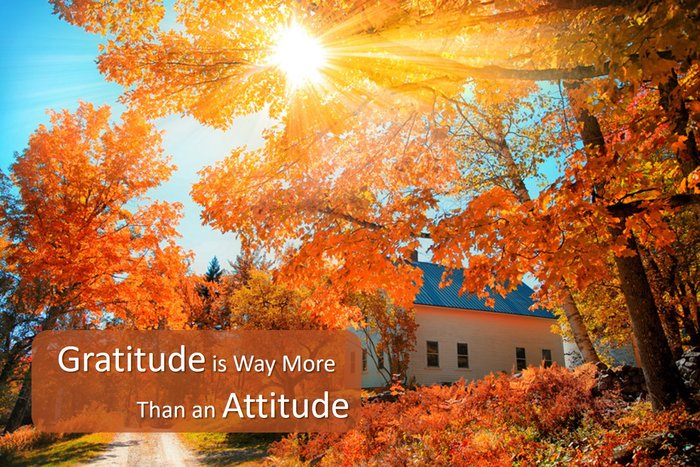 But this is not how it always was.
Thanksgiving started back in 1621 when the Pilgrims gathered together to thank God for His provenance and blessing in their lives.
Our focus on Thanksgiving certainly has changed.
When I was younger, we used to celebrate Thanksgiving in schools with children dressed in handmade costumes reenacting that first Thanksgiving (including the prayers).
Television sitcoms portrayed families gathering around the Thanksgiving table and praying as they gave thanks to God.
Not to be left out, Hollywood produced full-length movies celebrating Thanksgiving. There was A Charlie Brown Thanksgiving, and An Old-Fashioned Thanksgiving.
Today, Thanksgiving is just another holiday sandwiched between Halloween and the real main retailer event, Christmas.
But is that all there is to it? Is it just a day where we permit ourselves to grab another helping of mashed potatoes and another piece of pumpkin pie before we curl up on the couch for a food coma nap?
Or is it time to shift our focus once again and spend time thanking God for what He has given us?
And if so, in what way should our gratitude toward God come to life?
I'd like to propose gratitude toward God is way more than an attitude.
Gratitude Is a Decision Coupled to an Action
When Jesus cured ten lepers of their disease, one of them turned back glorifying God (decision) and fell on his face giving thanks (action).
"Now one of them, when he saw that he had been healed, turned back, glorifying God with a loud voice, and he fell on his face at His feet, giving thanks to Him" (Luke 17:15-16).
Gratitude Draws Us Closer to God
James, writing to the Christians throughout the land admonished them saying God opposed the proud but gives grace to the humble.
"…God is opposed to the proud, but gives grace to the humble" (James 4:6).
Gratitude Is an Act of Humility
Continuing, James reminds Christians to be humble because God exalts the humble.
"Humble yourselves in the presence of the Lord, and He will exalt you" (James 4:10).
Gratitude is God's Will for Us
Writing to the Thessalonians, Paul said giving thanks to God is God's will for us.
"in everything give thanks; for this is God's will for you in Christ Jesus" (1 Thessalonians 5:18)
Yes, it is vital that we be thankful to God by expressing our gratitude to Him. But our gratitude is far more than an attitude. It is a decision coupled with action. It is an act of humility that draws us closer to God. And most important, gratitude is God's will.
So, this Thanksgiving let's celebrate God's provenance and His blessings. Let's not forget that our gratitude toward God is way more than an attitude!
Many Thanks to Pastor Chris Brown of
North Coast Church
in Vista whose sermon,
"The Nine Guys Who Missed Thanksgiving"
gave me the idea and foundation for this week's blog.
Join the Conversation
As always, questions and comments are welcome. What does Thanksgiving mean to you and your family? Is your gratitude to God more than an attitude of thanksgiving?
I'd love your help. This blog is read primarily because people like you share it with friends. Would you share it by pressing one of the share buttons below?
Category: Personal Development | Priorities