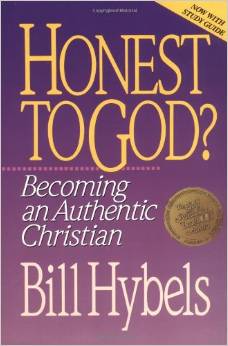 I love Bill Hybels' practical down-to-earth writing style. This volume is getting a little hard to find given it was originally published over 20 years ago, but Amazon still has several sources listed for new and used copies. Hybels challenges us as Christians to examine our lives and live according to God's principles.
About the Book
In Honest to God? Bill Hybels challenges Christians to examine their lifestyles and honestly see if God has changed their lives. Some areas he addresses include: – family life – work – male and female role models – spiritual disciplines – sound physical fitness – emotional life – marriage values — "Christianity is a supernatural walk with a living, dynamic, personal God. Why, then, do so many Christians live inconsistent, powerless lives?" Hybels answers this question with – Practical, down-to-earth advice on living the Christian life – 12 signs of inconsistent Christian living — and what to do about them – How to go beyond just "talking" the faith – Honest personal examples about failures and successes — Honest to God? is a clarion call to Christians to restore Christianity in their personal lives and thus influence the world.
Disclosure of Material Connection: Some of the links in the page above are "affiliate links." This means if you click on the link and purchase the item, I will receive an affiliate commission. I am disclosing this in accordance with the Federal Trade Commission's
16 CFR, Part 255
: "Guides Concerning the Use of Endorsements and Testimonials in Advertising."