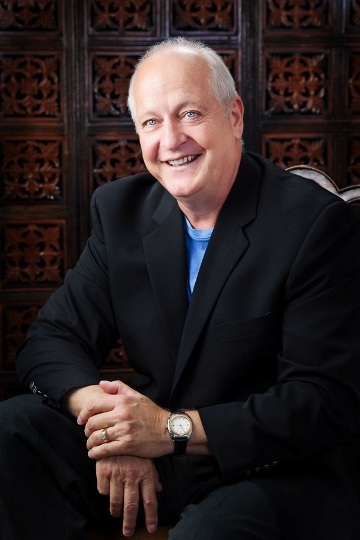 I became a Christian as a young manager in the beginnings of my Procter & Gamble career. My walk with Christ completely changed the way I worked, how I interacted with others, and my leadership style.
As a young Christian I struggled with how to integrate my faith with my business life. Most sermons I heard helped with my personal walk with Christ and my family life, but didn't help much with the issues I faced as a business leader.  That tension is what caused me to study the Scripture with an eye to understanding how to apply Biblical principles into my business life.
I soon discovered many of my Christian peers struggled in the same way I did, so I started writing articles aimed specifically at Christians in the marketplace. My passion is to equip, enable, and encourage every Christian in the marketplace to live out their faith in areas of their greatest influence.
Equipping. To provide Biblical insights as they intersect with current business practices,
Enabling. To supply the means to put that knowledge into action, and
Encouraging. To be a mentor, coach, or cheerleader to help you stay motivated to be the best leader you can be.
My Story — The Formative Years
My story begins in Spokane, Washington where I was born and raised. My grandparents were farmers. I spent every summer I can remember on the farm. Working long days beside my tireless grandfather taught me about love for the land and the joy of a hard day's work. Grandma and grandpa also taught me a lot about God through their quiet, strong witness–I was a little rebellious in those days.
I managed to get into college and do just well enough to attract the attention of a P&G recruiter who sold me on the benefits of a career with a big company over riding a tractor around a dusty wheat field all day. Thus began my journey in corporate America.
My P&G career spanned 36 years. The first half of my career was spent in a variety of sales and sales management positions. Along the way P&G created some specialized roles and I jumped at the chance to do something new. That eventually led to the second half career in a variety of marketing positions. I loved marketing. Helping to develop launch models for new products was exciting. Helping to craft messages that would resonate with different consumer groups was just what I needed at that point in my life.
My Story Takes a Detour
During the midst of my P&G career I moved to the Los Angeles area (actually beautiful Orange County). Now married with our first of two adopted children, my wife Barbara and I set about establishing ourselves in our new community. A neighbor, Dr. Harold Sala, invited us to church one day, and after a few weeks, Barbara and I both accepted Jesus Christ as our personal Savior. That was 1984. As a baby Christian I set about learning all I could by attending a neighborhood Bible study, and then the 5-year Bible Study Fellowship program. This is probably when my heart for Christians in the marketplace began to develop. I listened to men talk about the struggles they faced on a weekly basis balancing their faith against the demands of the market.
I developed my first ministry directed to Christians in the workplace by publishing a newsletter called "Wheat & chaff–Biblical Insights for Today's Managers." Wheat & chaff had subscribers in 49 states and Canada, and was republished in the Australia. The cost and hassle of managing a print piece drove me to distraction, so as the internet developed, I launched a website Wheat-chaff.org that has most of the newsletters and others articles available at no charge.
Once the Wheat & chaff website was up and running, it freed up time that I could devote to helping at church, which was an opportunity to get involved with the church's ministry to the business community, called Saddleback at Work.
I did all this while juggling the responsibilities of my position at P&G, and my even more important role as husband and father.
My Story Takes another Detour
Then came the corporate restructure of 2009. As I assessed my options I was struck by this nagging feeling that God was calling me to ministry, and all I could think of was how Jonah tried to run from God's call on his life! Not wanting to end up in the belly of a great fish for three days I took counsel of Godly men and my wise spouse. All the answers were the same. If God is calling you, you have to answer. I retired from P&G in June of 2009, took the summer off, and started seminary at the Talbot School of Theology in August. I had no idea what God had planned for me, but figured He would let me know sometime before graduation. For the next three years I studied like never before which eventually allowed me earn a Masters degree in Biblical Studies and Theology.
Right about the middle of my third year at Talbot, Dr. Sala called and told me he had been praying about the future of Guidelines International Ministries. He felt led to ask me to join him in the ministry full-time. Harold led my wife and I to the Lord in 1984 and I had served on his Board of Directors since 1995, but I was still floored at the invitation. Once again, I prayed and sought the counsel of my wise spouse and  said "yes." I started serving part-time at Guidelines  as the Chief Operations Officer in January 2012 while I finished my last semester at Talbot. I was ordained by Dr. Sala in May, and began serving full-time at Guidelines in June 2012. My goal there was to help position the ministry for the next generation. With the foundation for success established, I left Guidelines in December 2013 to begin the process of building my own ministry to reach the men and women serving in the marketplace. Serving God in full-time ministry is an incredible experience. I learn something new about myself and Him every day, and every day I marvel that He has given me this privilege.